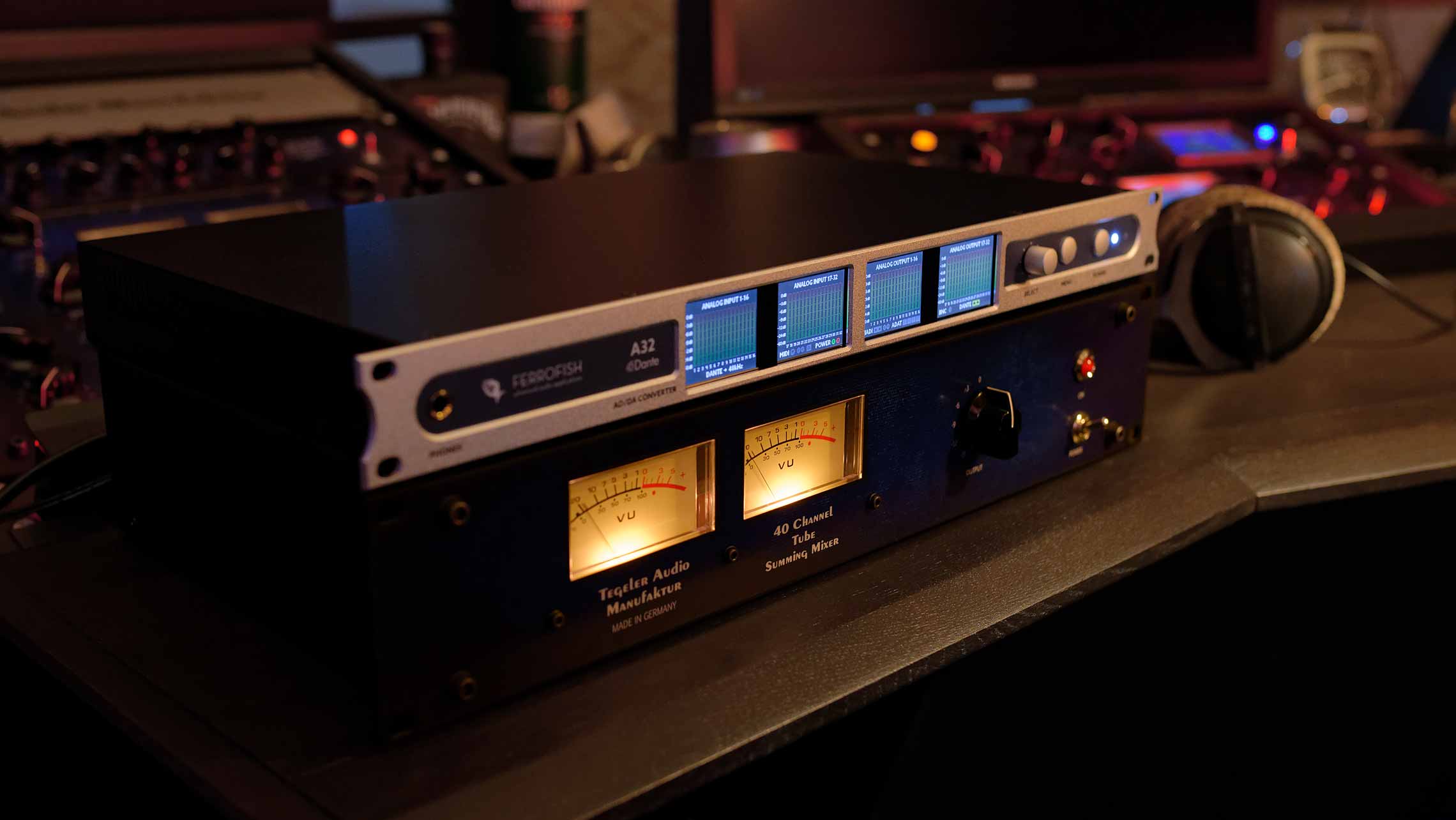 Demo
Register now and get the Tube Summing Mixer for 14 days without any commitment.
You register.
We send you the device to your studio by appointment.
You try it out for 14 days.
Then you decide if you want to keep it.
If not, you can return it without any ifs or buts.
(For demos outside of Germany we will either forward you to one of our international partners or send you a demo with a security deposit.)
Description
Tube Summing Mixer

Many grieve the sound of the era of analog mixer consoles but don't want to waive the modern conveniences like total recall.
The Tube Summing Mixer gives you the opportunity to bring the sound of analog mixing with the benefits of a digital workflow to the comfort of your own studio.
The analog signal path, tubes and matching transformers, are responsible for processing the signals. The result is a typical analog sound; open & defined yet warm. The mix is not trapped in the box but opens up the whole room.
With 2 × 20 channels, there are enough inputs available to glue together the most demanding mixes. If 40 inputs aren't enough for you, several Tube Summing Mixers can be cascaded to increase the input count. As you can use more than one Tube Summing Mixer together, nothing stands in the way of your surround mixes.
To ensure the exact reproducibility of a mix, the Tube Summing Mixer is equipped with a stepped output switch instead of a potentiometer. This allows a practical reduction at -3dB increments.
If you wish to insert mono signals into the mix, just insert the signal into the lower TRS jack. The mono signal is then automatically distributed to both channels simultaneously making it appear in the phantom center of the mix.
Videos
Analoge Tube Summing Mixer on a Hip Hop track
Tegeler Tube Analog SUMMING MIXER w/ 40 Channels
Tube Summing Mixer Techno (no talking)
Tube Summing Mixer Hip Hop (no talking)
Tube Summing Mixer & Antelope Orion32 HD vs. Cubase ITB
Analog vs Digital Summing Comparison (ft. Satori Monitoring Controller & Tegeler Tube Summing Mixer)
Features
Features
2 × 16 balanced inputs via 4 sub D connectors (XLR or TRS via adapter cable, Tascam® layout)
2 × 4 balanced TRS inputs (Neutrik®stereo jack)
Internal mix bus with up to +22 dBu
Active Tubes and Transformer output stage
Illuminated VU meters
Output Level switch in -3db increments
Specifications
Frequency Response: 20Hz - 40kHz
Maximum Input Level: +22 dBu
Input Impedance: ≥ 10kΩ
Output Impedance: < 600 Ω
Maximum Output Level: +24 dBu
Dynamic Range: ≥ 110 dB
Voltage: 230 V~/50Hz or 115V~/60Hz
Fuse: 500mA slow-blow
Maximum Power Consumption: < 25 W
Dimensions: 2 U, H:88.1 mm, W:483 mm, D:250 mm
Reviews

Amazona.de
"The audio material loses corners and is significantly more compressed, especially in the midrange, than without analog summing.

Short, percussive sounds are only slightly decanted and experience a comparatively small change in sound. On the other hand, pads or already heavily compressed material experiences a significant increase in pressure, it becomes softer and more balanced in frequency.

It is also worth mentioning that the sound coloration does not affect the treble or bass range. Failures, such as a treble cut or lack of punch below 100 Hz, are therefore not to be feared."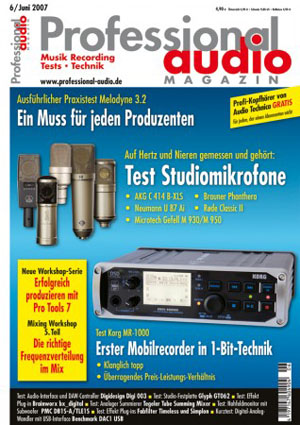 Professional Audio Magazin
"The individual signals appear contoured and lively and the sound image tastefully gains color and expressiveness.

The spatial information becomes more apparent, which results in a deeper listening impression. The sound image appears more vivid and acquires more three-dimensionality."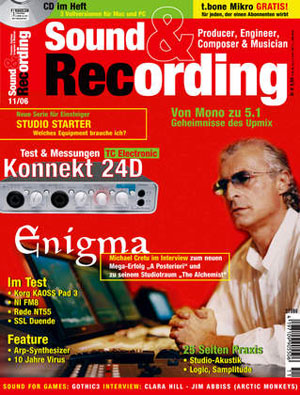 Sound&Recording
"The result already sounds much more like the sound image you are used to from analog productions than the purely digitally played out mix.

Your mix sounds as tight and crisp as before, just a bit 'deburred' and gently rounded at the corners"
FAQ
I am interested in being sponsored. Can I get something for free?
New logo, old logo, what else has changed with the devices?
Only the logo is new. Nothing else has changed.

For economic and environmental reasons, we refrained from throwing away everything with the old logo. Instead, we will replace all parts and materials piece by piece. Of course, when you buy a unit, you get the same quality no matter what logo is on the outside.
Downloads
No files available at the moment.
Order
Art. No.
2.848-00
Preis
1.799,00 €
Price incl. 19% VAT, plus shipping)
We ship worldwide.
Suitable Cable
Suitable Multicore
Preis
83,00 €
Price incl. 19% VAT, plus shipping
Preis
89,00 €
Price incl. 19% VAT, plus shipping
Preis
83,00 €
Price incl. 19% VAT, plus shipping
Preis
89,00 €
Price incl. 19% VAT, plus shipping