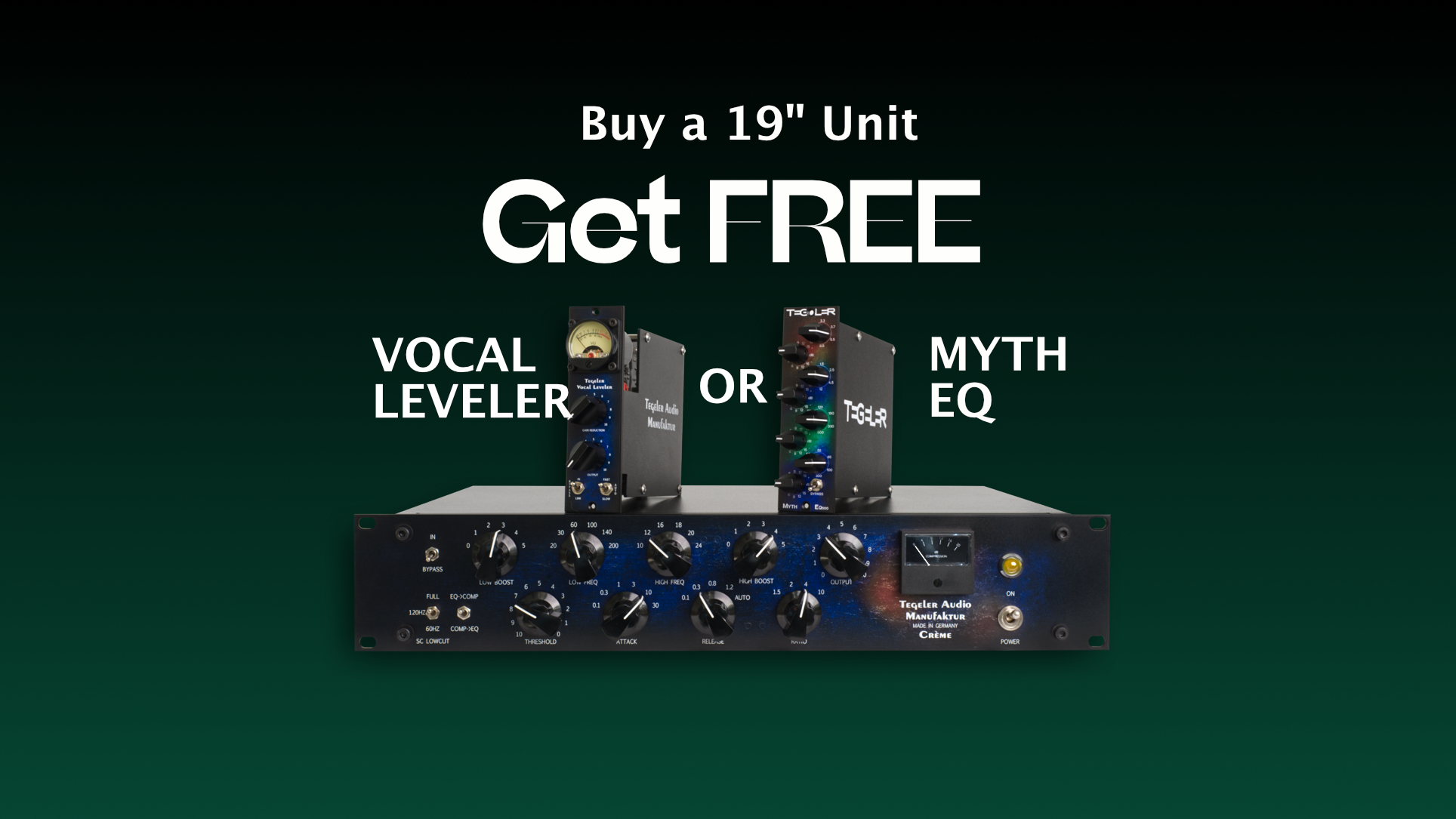 Free 500er Series
Order now a 19" device and get a free 500er series!
Tegeler Week
It is that time of the year again... time to not miss out on the best deals ever!
Last year, every purchase of a 19'' device received a free Vocal Leveler on top – I mean, that is a pretty good deal. How could we possibly top it off?

After a lot of internal discussions, we came to the conclusion that there is no reason to change a promotion that is already great – or, as we say it here in Berlin, großartig. Finally, we realized the best possible way to go about it would be to expand on last year's promotion.

So,without further ado, we are happy to announce that if you buy any 19'' device between 18.11.2022 and 02.12.2022 you will get a free 500-series module: either thw Vocal Leveler or the MythEq

No strings attached! Just purchase any of our 19'' devices from our products page within the promotion period and choose which free module you want.

Check our list of international partners for special deals in your country (different conditions might apply):

Australia
Brazil
France
India
Norway
Spain
Switzerland
UK
US

If you can't find your country on the list, don't worry – we ship worldwide ;)

Not combinable with any other discount.