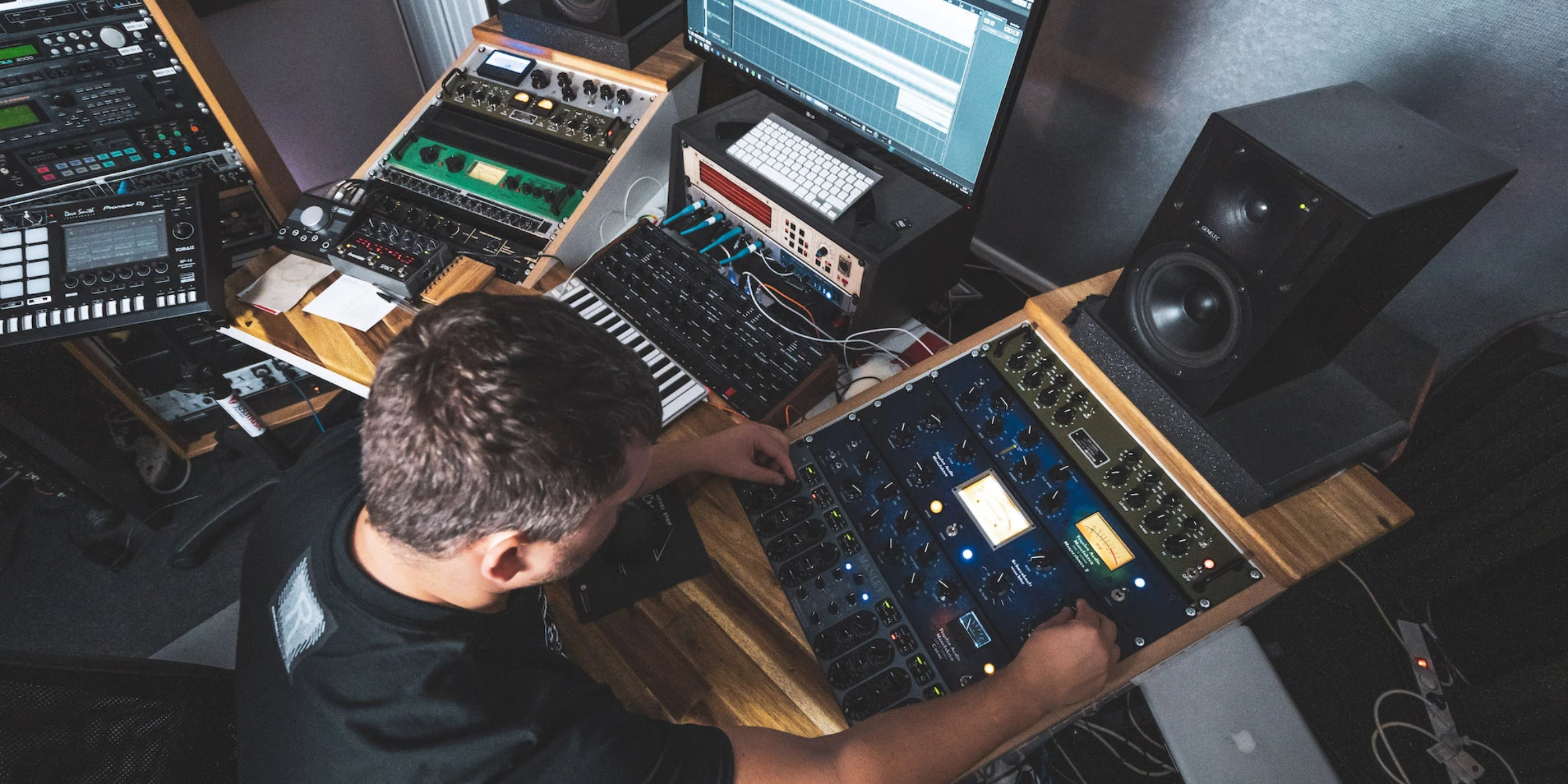 Analog Production and Mastering Masterclass with Florian Meindl
12/16/2020
Julian Moreth

Analog Hardware Masterclass
Mastering is one of the big secrets behind the music industry. There are nearly as many attempts as there are engineers but only a few seem to master it (pun intended) to its full extend.
Florian Meindl, techno live set specialist and the head behind Riemann Kollektion and the record label FLASH recordings recently released an online Masterclass where he takes us through his analog workflow from hardware recording to digital editing and to the final steps of analog mastering.
In the analog mastering chain that he configured himself he is using a setup consisting to a large part of gear by Tegeler Audio Manufaktur.
Names like Richie Hawtin, Radio Slave and Stephan Bodzin frequently make use of his mastering services.
If you are planning to dive into the analog world of production and mastering or if you just want to deepen your knowledge this Masterclass will definitely give you some inspiration.
The 2,5 hour long Masterclass is in German for the full Berlin experience ;) and you have English subtitles available, of course.
Analog Mastering for Techno and House music
More info:
https://riemannkollektion.com/
https://www.florianmeindl.com/
https://www.flash-rec.com/