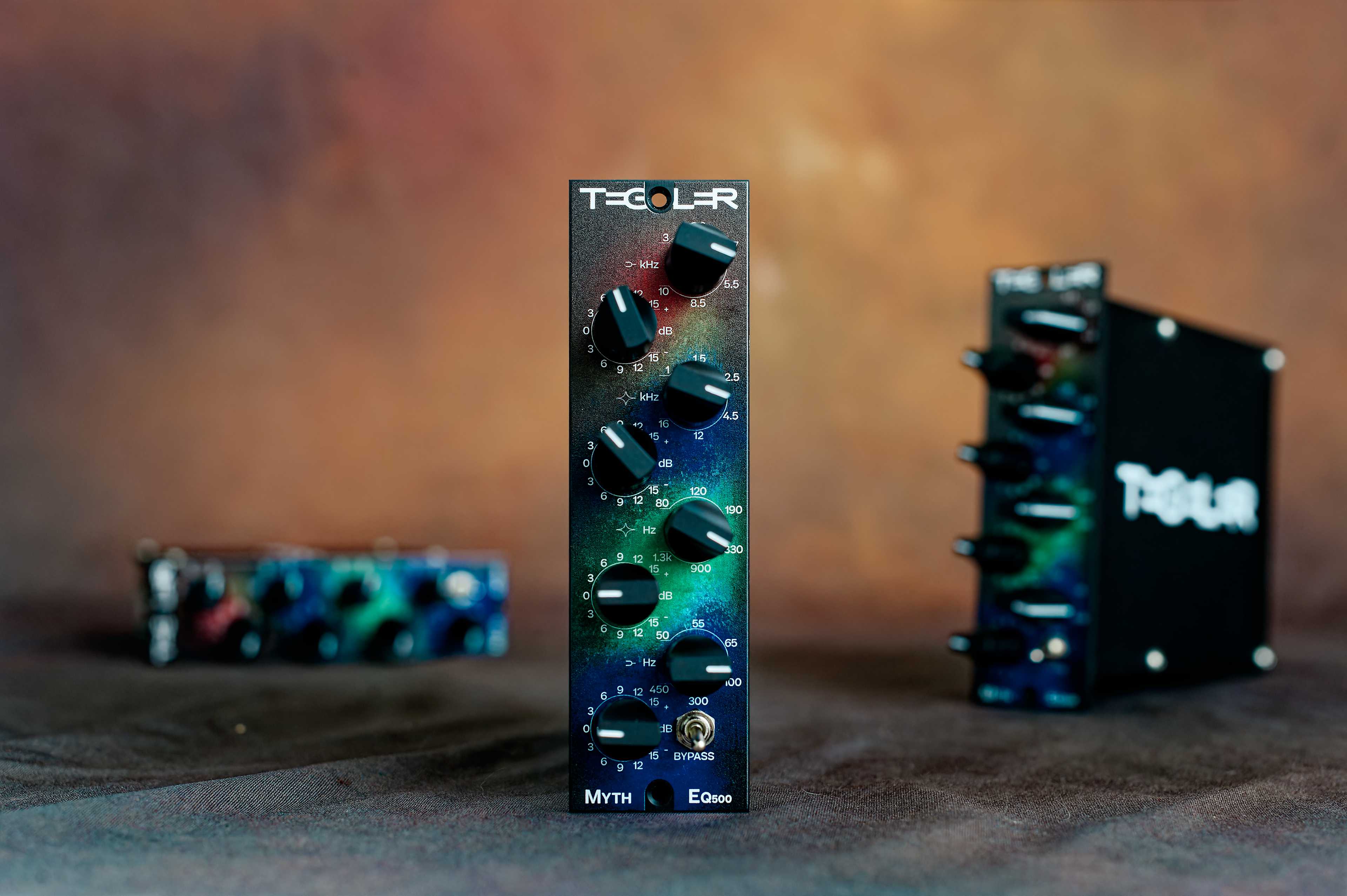 Demo
Register now and get the MythEQ 500 for 14 days without any commitment.
You register.
We send you the device to your studio by appointment.
You try it out for 14 days.
Then you decide if you want to keep it.
If not, you can return it without any ifs or buts.
(For demos outside of Germany we will either forward you to one of our international partners or send you a demo with a security deposit.)
Description
MythEQ 500
500er Magical Equalizer
How to come up with a new equalizer without replacing the previous one?
That was the main question on our minds.
The Classic Equalizer EQP-1 scores with its nice warm sound.
So it was clear: we needed to create a Yang to our Yin EQ.
A device that works in a cleaner way, but is also capable of biting – and still retaining the Tegeler character. A device that you can use to get a warm and melodious sound, as well as drastic and aggressive EQ settings.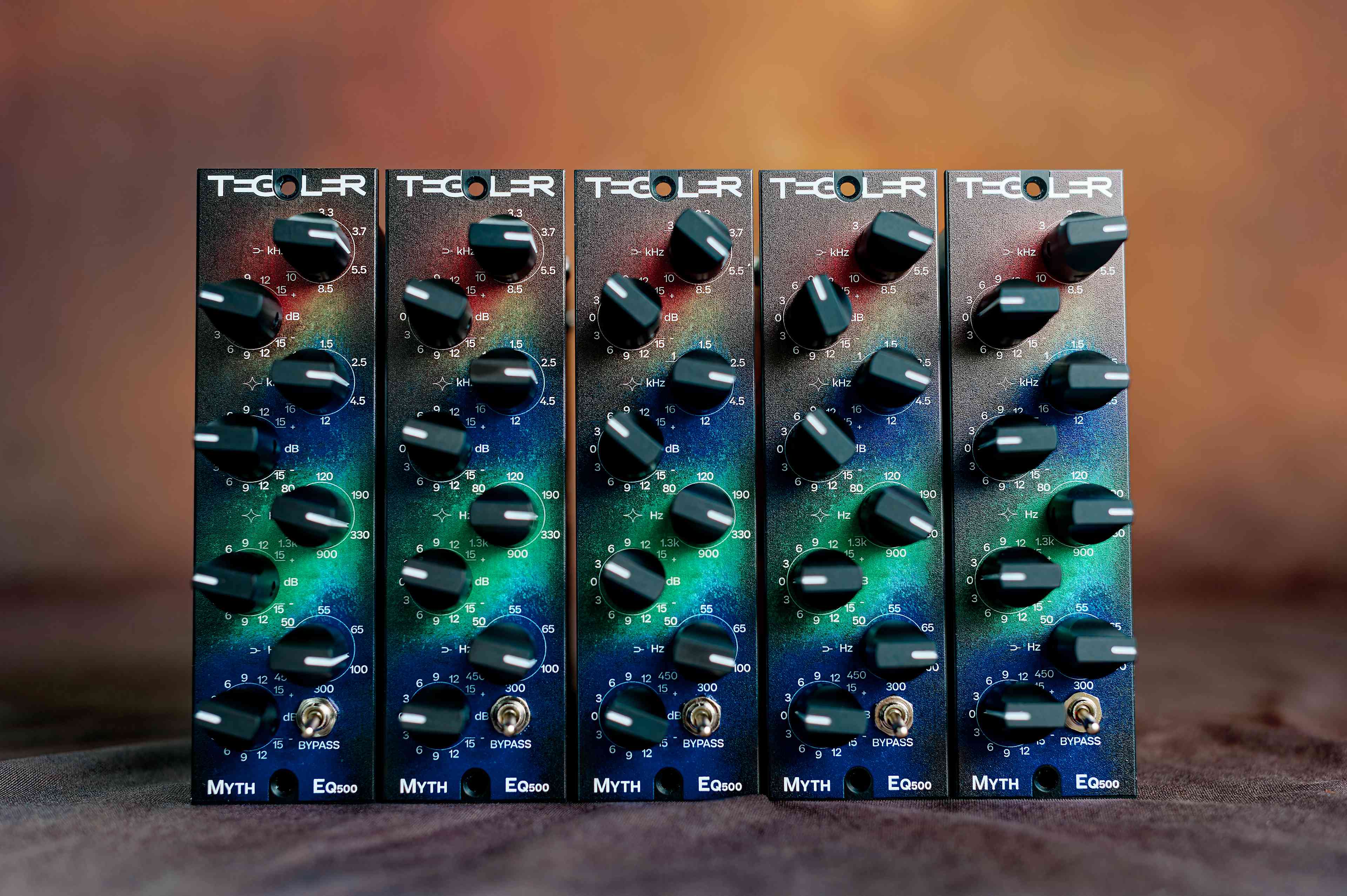 One device to EQ them all...
... to distort them,
tweak to weak them,
boost or attenuate them,
surgically cut frequencies or
create beautiful new peaks and valleys.
Our new EQ now brings all these features together.
Why MythEQ?
Because after "Legendary" comes "Mythical"
Naming the newest member of the Tegeler family through a Facebook poll was an exciting experiment for us – and you guys did not disappoint.
We were honored by the rationale for the new name, thank you:
"After a legendary device, only a mythical one can follow from you"
Born was the MythEQ.
Sit back, relax, and go on a ride with your new EQ
Your vocal track still lacks some sunshine?
No problem: turn the high pass filter up to 10kHz and boost it until the vocals shine as bright as the sun itself.
Your kick is missing the thump?
Take the bandpass filter, set it to 80Hz and boost until the neighbor knocks.
Your snare isn't loud enough for deaf 2kHz hip-hoppers?
Take the bandpass filter, set it to the right frequency, and boost until everyone in the back row can hear again.
The bassline isn't pushing enough for the Techno junkie?
Take the low-pass filter, set it to 300Hz and push until he feels the bass in his stomach.
Just a few knob twists away from great sound.
With its incredibly wide operating range of -15 to +15dB, you can bring out any sound, no matter how quiet, or give the too loud ones the appropriate damper. The Q faktor of the boost and czt is proportional to the gain/attenuation. The more you boost/Attenuate, the narrower the bell.
The icing on the (MythE)Q
To round off the sound and add a little more Tegeler character, we eventually decided to install our in-house transformers.
We have made countless listening tests and decided on the most beautiful sound.
Transformers provide a pleasant compression of the sound through the conversion current->magnetic field->current and their non-linearities.
The bass becomes tidier and more defined. The heights are pleasantly rounded.
Get mythical!
Test the EQ in your setup. Imagine how it will nestle perfectly in your setup and lift your sound to the next level.
The hours of tedious "looking for the right EQ plug-in" are finally over.
Because you now have the EQ to EQ them all.
If it still doesn't fit, just send it back to us.
We mean it, no catch: no hidden costs, subscriptions, or anything like that.
Videos
Analogue Processing with Tegeler Audio Manufaktur MythEQ 500
Tegeler MythEQ 500 | Full Demo and Review
Mixing Vocals with 500 series gear | Tegeler Myth EQ & Vocal Leveler
(En español) Mezclando con equipo análogo | Mi nueva cadena para voces - TEGELER Vocal Leveler 500 & Myth EQ 500
(En français) MYTH EQ500, de Tegeler: TEST + TIRAGE/concours de mix!
Features
Features
API-500 series mono equalizer
Toggle switch: in/bypass
High band shelf filter: 3kHz, 3.3kHz, 3.7kHz, 5.5kHz, 8.5kHz, 10kHz
Upper midrange bell filter: 1kHz, 1.5kHz, 2.5kHz, 4.5kHz, 12kHz, 16kHz
Lower midrange bell filter: 80Hz, 120Hz, 190Hz, 330Hz, 900Hz, 1.3kHz
Low band shelf filter: 50Hz, 55Hz, 65Hz, 100Hz, 300Hz, 450Hz
Maximum boost/cut: +-15dB
Specifications
Frequency response: 20Hz-40kHz
Maximum input level: +20dBu
Input impedance: ≥2.4kΩ
Output impedance: <600Ω
Maximum output level: +21dBu
Dynamic range: ≥100dB
Supply voltage: +-16V
Fuse: -
Maximum current consumption: 80mA
Size: standard API 500 module size
Weight: 540g
News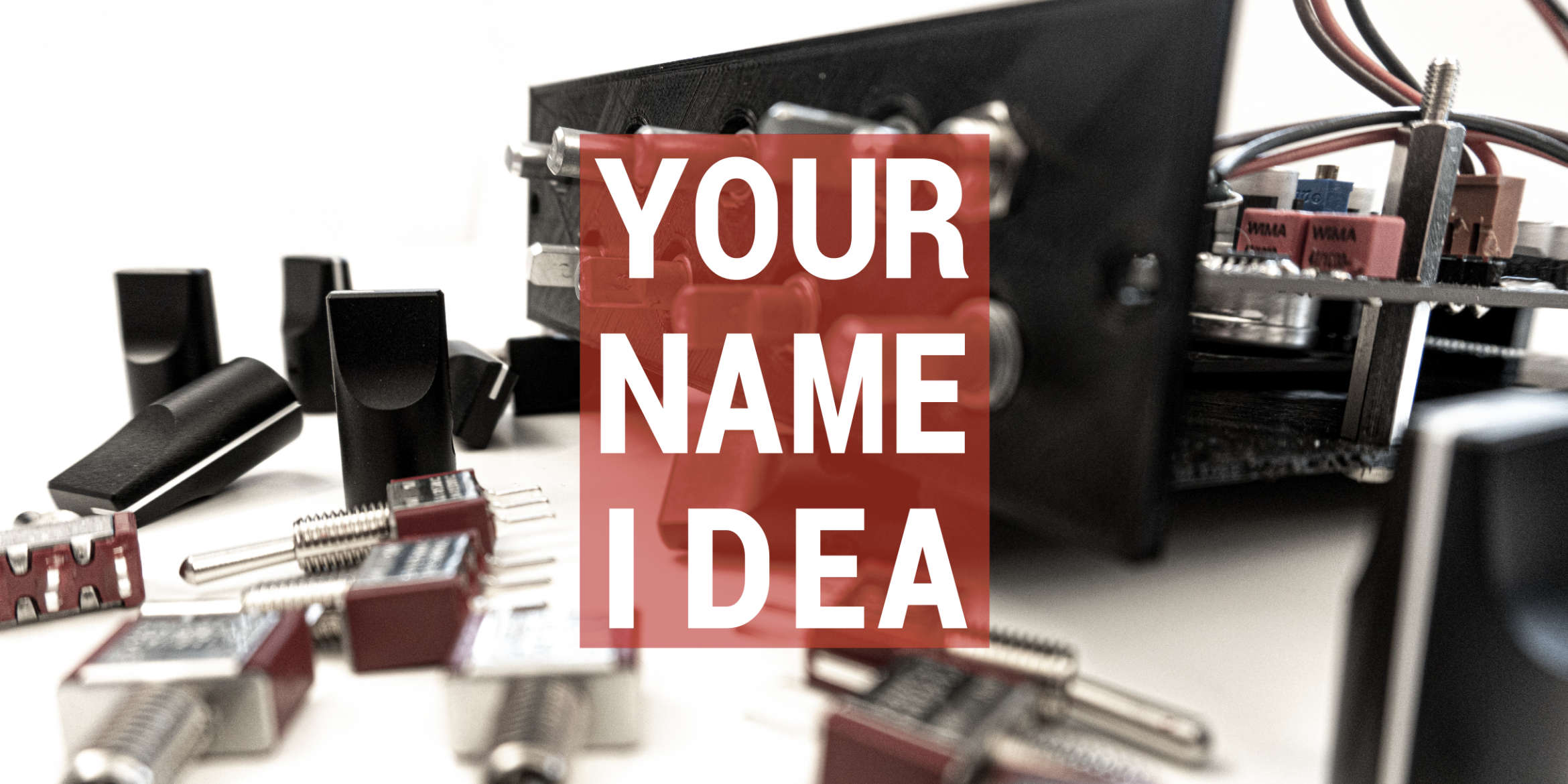 15.12.2021

MythEQ 500

500 series

Equalizer

Product Announcement
Pre-order the brand new 500 series Equalizer from Tegeler Audio Manufaktur and get a pre-order discount!...
Reviews
Amazona.de
"The Tegeler MythEQ 500 makes it clear to its user at all times: 'here I come!'

With a characteristic coloring and a clearly defined field of application as a bus equalizer, the 500 module convinces me with its character, roughness and assertiveness, without losing sight of the classic values ​​of an equalizer. "
User Reviews
Conrado Ruther, Sepultura live sound engineer
"Sculpt your tracks and make them shine!!"
Marc Becker
"The MythEQ 500 is a very good-sounding Swiss army knife for audio signals. Subtle or drastic settings and everything in between is possible, it always sounds full, fat, and never artificial. I haven't come across a signal yet that I can't refine or improve with the MythEQ and would love to have 10-20 more of these excellent devices."
Previous
Next
FAQ
I am interested in being sponsored. Can I get something for free?
New logo, old logo, what else has changed with the devices?
Only the logo is new. Nothing else has changed.

For economic and environmental reasons, we refrained from throwing away everything with the old logo. Instead, we will replace all parts and materials piece by piece. Of course, when you buy a unit, you get the same quality no matter what logo is on the outside.
Downloads
No files available at the moment.
Order
Art. No.
Preis
699,00 €
Price incl. 19% VAT, plus shipping)
We ship worldwide.
Suitable cable