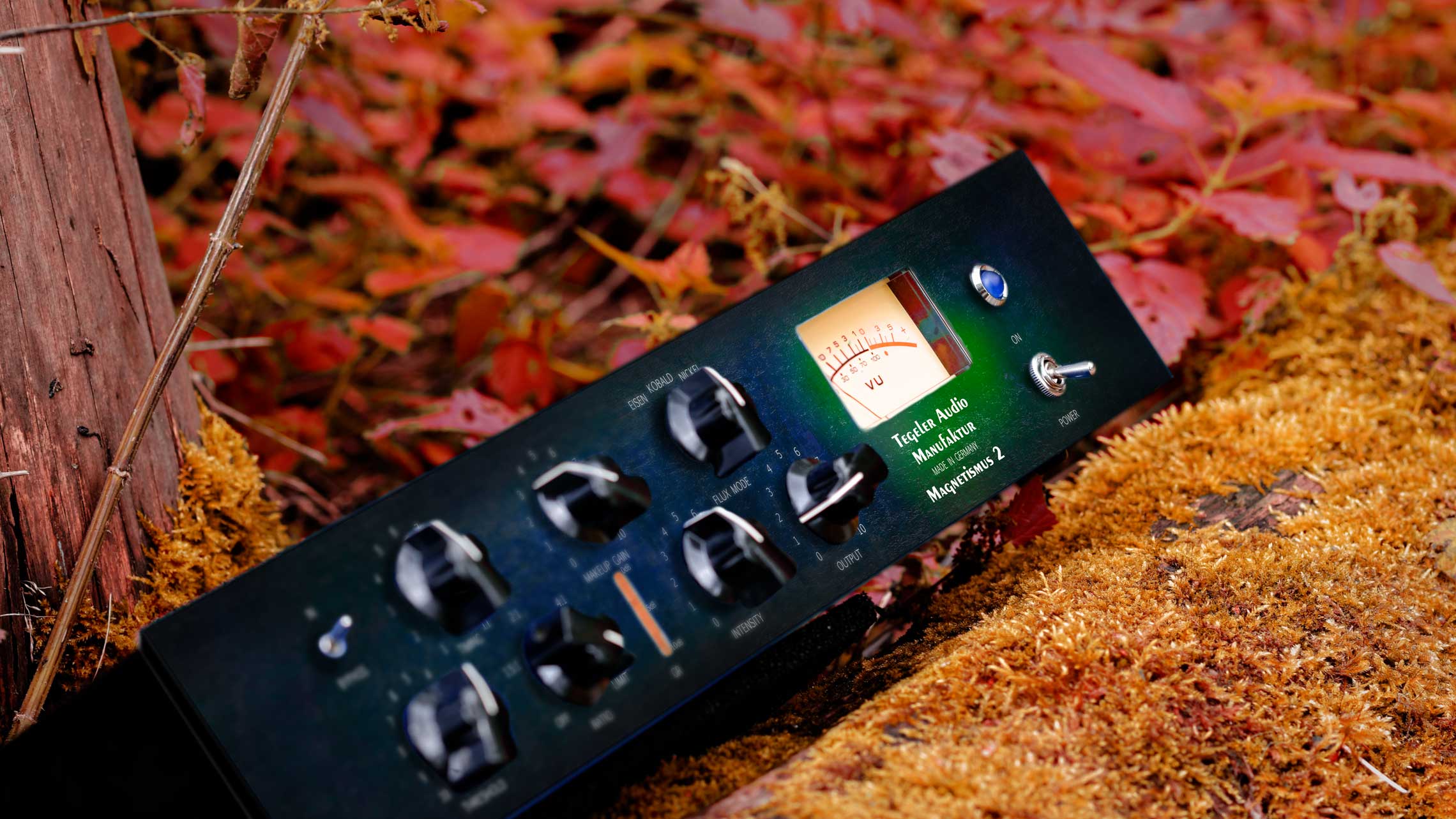 Demo
Order now a 19 inch device and get a free 500 series
Description
Magnetismus 2
Transient Shaper
The Magnetimus 2 is designed for processing drums and other transient-rich signals such as acoustic guitars. It combines a modern flexible VCA compressor with a downstream transient shaper. The result is a fat sound that integrates better into the mix, similar to a tape recording.
The transient shaper does not simply change the level of the transients, but, much like a tape machine, it rounds out the transients.
The Mode switch can be used to change the time window for the processed transients.
The additional transformer at the output adds another bit of density.
However, the Magnetism 2 can also be used for creative sound design to the targeted "destruction" of audio signals.
Since the compressor can also be used separately, the Magnetimus 2 is also suitable for processing sum signals or as a bus compressor.
Signal flow chart
Videos
Ein TR-808-Groove wird mit Hilfe des Magnetismus 2 verdichtet. Die durchschnittliche Lautheit des Signals wird erhöht, obwohl der Durchschnittspegel sinkt.
Magnetismus 2 acoustic drums (no talking)
Magnetismus 2 electronic percussion (no talking)
Magnetismus 2 synthesizer Moog Minitaur no talking
Magnetismus 2 Elektron Analog Rytm (no talking)
Magnetismus 2 acoustic guitar (no talking)
Grooves mit dem Magnetismus 2 bearbeiten - AG-KW Techno
Features
Features
Stereo Unit
Input: Balanced XLR
Output: Transformer Balanced XLR
VCA Compressor
Adjustable threshold and ratio
Wide range of adjustable timing
LED gain reduction meter
Adjustable level and intensity of transient processing
Illuminated VU meter for working point control
Adjustable output level
Stepped Potentiometers
Bypass Switch
Internal power supply
Height: 88,1mm (2HE), width: 483mm, depth: 250mm
Specifications
Frequency Response: 20Hz - 22kHz
Maximum Input Level: +20 dBu
Input Impedance: ≥ 2.4kΩ
Output Impedance: < 600 Ω
Maximum Output Level: +24 dBu
Dynamic Range: ≥ 95 dB
Voltage: 110- 240 V~/50-60 Hz
Fuse: 500mA slow-blow
Maximum Power Consumption: < 25 W
Dimensions: 2 U, H:88.1 mm, W:483 mm, D:250 mm
Reviews

Amazona Online Magazin
…The Tegel Magnetismus 2 is a high-quality, very well-made analog studio device with an excellent sounding compressor and transient processing that can conjure up a certain vintage flair in the audio material…

…However, the compressor is more than usable for almost all common things and works very effectively…
Order
Art. No.
2.727-00
Preis
1.699,00 €
Price incl. 19% VAT, plus shipping)
We ship worldwide.
Suitable cable