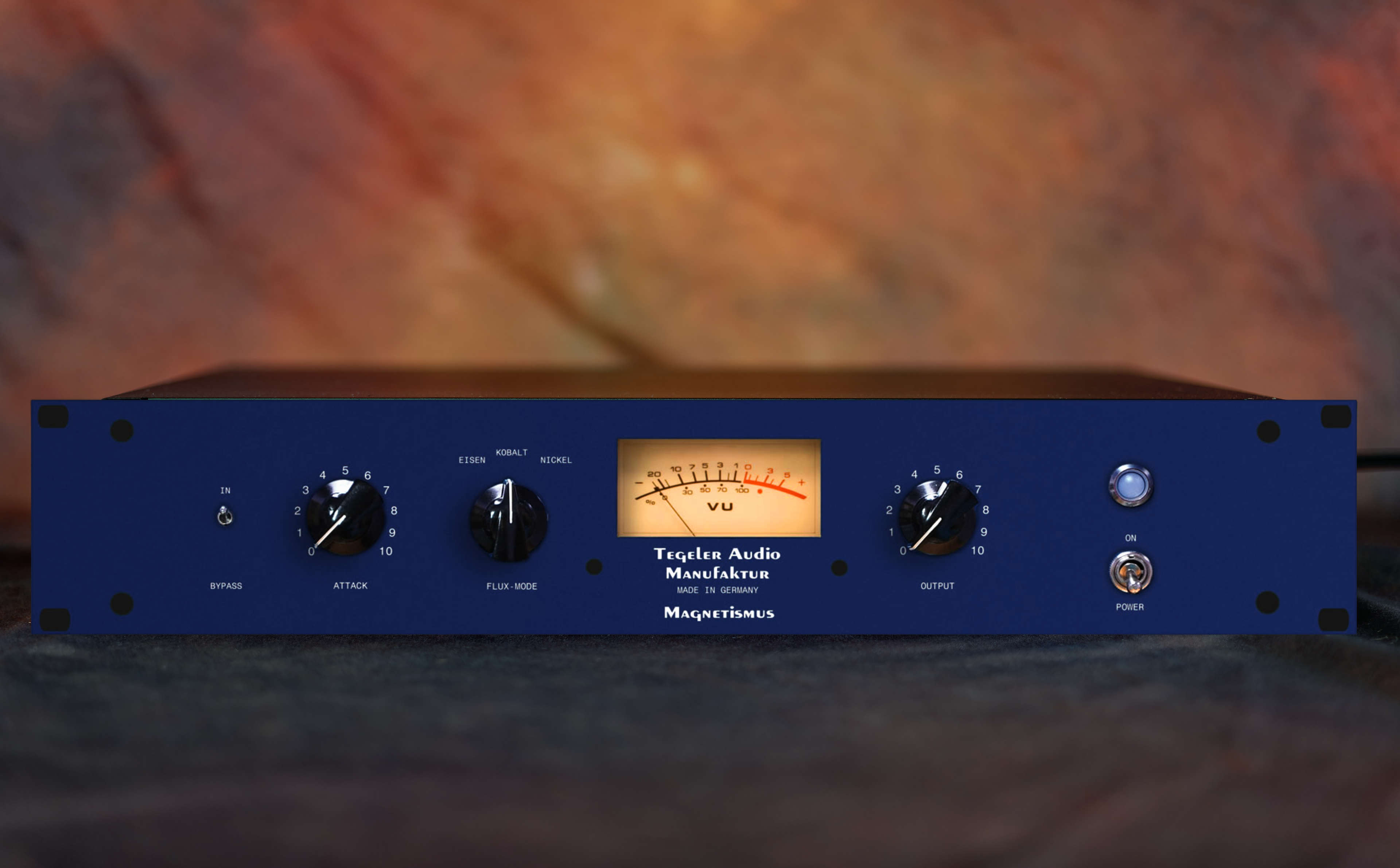 Description
Magnetismus
Transient Shaper
The Magnetimus is designed for processing drums and other transient-rich signals such as acoustic guitars. It combines a modern flexible VCA compressor with a downstream transient shaper. The result is a fat sound that integrates better into the mix, similar to a tape recording.
The transient shaper does not simply change the level of the transients, but, much like a tape machine, it rounds out the transients.
The Mode switch can be used to change the time window for the processed transients.
The additional transformer at the output adds another bit of density.
However, the Magnetism can also be used for creative sound design to the targeted "destruction" of audio signals.
Order
Alternative: Magnetismus 2
Sold out. Out of production.
Suitable cable